Limon Dance Company Collaboration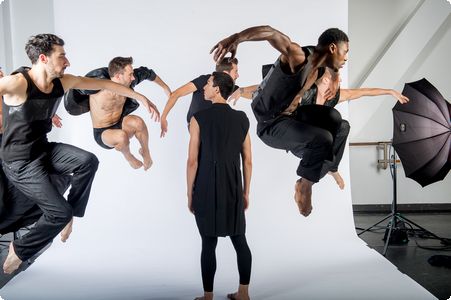 Berks Ballet Theatre Conservatory of Dance and Company are performing this weekend with the Limon Dance Company in collaboration with The Miller Center for the Arts. This is the first time that all 4 organizations have collaborated and we are excited for the opportunities it's offering our dancers and the community!
An excerpt from the Reading Eagle's Weekend section by Susan L. Pena — "Nathan Bland, the owner and director of the conservatory, said 14 dancers, including the BBT senior company, four members of the BBT junior company, and one student from the conservatory will perform the six-minute finale from Limon's "A Choreographic Offering" after intermission.
To prepare for this performance, Ryoko Kudo, a former Limon company member, spent four days working with the local dancers (all of whom have a background in modern dance) to develop the specifics of Limon technique and to teach them the dance."
Performance details:
Where and when: Saturday at 7:30 p.m. in the Miller Center for the Arts, 4 N. Second St.
Tickets: $35 adults; $15 students, $30 members. Call the Miller Center box office at 610-607-6270 or visit www.racc.edu/MillerCenter