Delaware Dance Festival 2017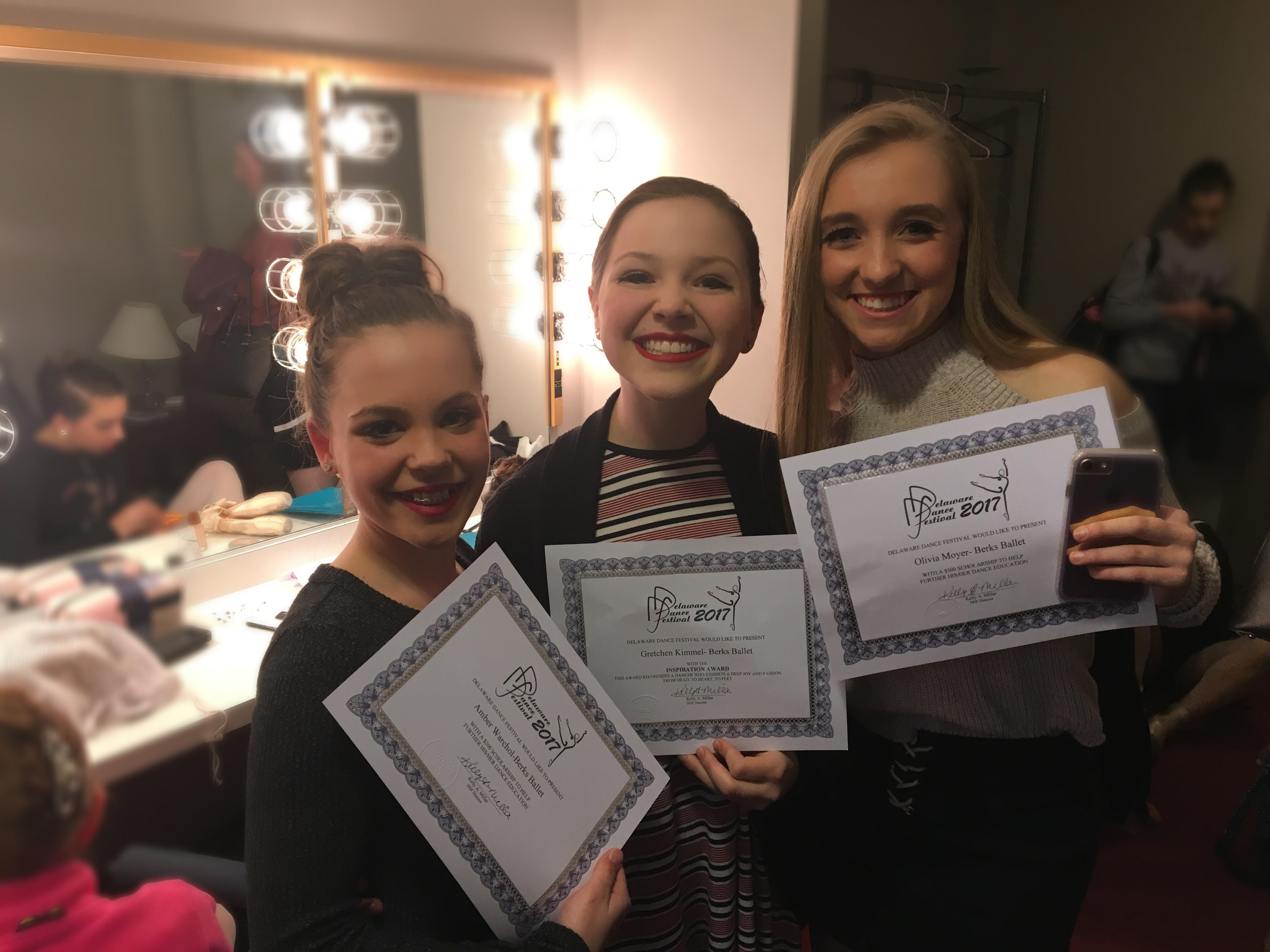 Berks Ballet Theatre has just returned from another successful year at the Delaware Dance Festival(DDF) — It has become a yearly tradition to attend DDF, one that we all look forward to! Artistic Director Kelly Barber started the tradition back in 2011 and every year that BBT has attended it has grown by leaps and bounds. There were over 200 dancers who participated in the scholarship classes and over 240 dancers who took the exceptional master classes.
For some of our dancers it was their first time attending the festival and you could see the joy and excitement(can't forget the nerves!) they had while taking these classes! They were honored to have Ballet with Lauren Anderson, Jazz with Gary Jeter and Musical Theatre with Jodi Anderson. R. Colby Damon, Jenna Edelstein and Autumn Schneider taught the scholarship audition class.
The festival ends with a performance by over 30 schools/companies and the awards ceremony where countless cash and summer program scholarships are awarded. The company performed a brand new piece by Resident Choreographer Nathan Bland "shadow play" and they did a wonderful job — It's always a joy to see the hard work in the studio come to life on stage! We were honored to have 3 cash scholarship winners this year. Amber Warchol won $200, Olivia Moyer(a past ballet and artistry award winner) won $300 and Gretchen Kimmel won the Inspiration Award $400 — "This award recognized a dancer who exhibited a deep joy and passion from head to heart to feet." It's always rewarding to have your dancers hard work recognized by others and I know that the dancers, as well as the artistic staff have nothing by gratitude for this honor.
I think this quote from Festival Director Kelly Millar sums up what everyone experiences while there — "Dance is the visualization of the soul's song. And this festival is the celebration of dance." BBT can't thank Kelly Millar enough for all the opportunities this festival provides for our dancers.
We had an amazing time again this year and we are looking forward to the 25th anniversary festival next year!