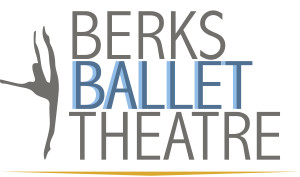 Berks Ballet Theatre is Celebrating its 41st season, BBT continues to bring the highest quality performances to Berks County audiences under the Artistic Direction of Kelly Barber with Ballet Master & Resident Choreographer, Nathan Bland.
Berks Ballet Theatre is a non-profit 501(c)3 pre-professional ballet company whose primary purpose is to provide serious dancers the best possible forum of training and performance in classical and contemporary dance in Southeastern Pennsylvania. BBT was founded by Carol Ennis  in 1976 with the philosophy that given the training and opportunity, the child next door could grow up to be anything they wanted, including a dancer in any major professional ballet company.
The company's vision is to build an ever-strong artistic base for Berks Ballet Theatre; to establish more scholarship opportunities for serious students of dance; to identify additional cooperative performance opportunities with other groups in the community; and to create greater public awareness and appreciation for the art of dance.
Berks Ballet Theatre has performed and continues to perform for many local organizations including: Reading Symphony Orchestra, Berks Arts Council, BCTV, Reading Public Museum and the Exeter Festival of Lights. The company also performs The Nutcracker annually. Since 1991 BBT has been a member of Regional Dance America/ Northeast and has performed all over the Northeastern USA & Canada.
Our dancers have gone on to work professionally with Richmond Ballet, Pennsylvania Ballet, Ballet Theatre of Annapolis and The Suzanne Farrell Ballet. BBT's studios are within The GoggleWorks Center for the Arts, located in downtown Reading. Full of artists of every venue, BBT dancers have beautiful, state of the art studios to dance in, plus this beautiful art facility brings new exposure and community support to the company.
Artistic Staff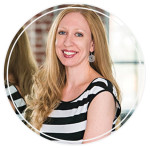 Kelly Barber, Artistic Director
Kelly has been with the Berks Ballet Theatre family for more than 25 years, beginning as a student at the age of 9. Now, Kelly teaches Ballet levels 1-7 at the conservatory and has been artistic Director of the company for 10 years. Learn more about Kelly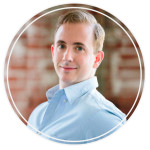 Nathan Bland, Ballet Master & Resident Choreographer
Nathan got his start with Berks Ballet theater as a guest performer in 2006 before taking over as conservatory owner and director in 2012. With international experience, Nathan contributes his love of choreography to the company. Learn more about Nathan
A Letter From The Artistic Director
Myself and everyone at Berks Ballet Theatre wants to thank you for being a part of our 41st Season! Whether you were an audience member, donor, parent volunteer or just someone that supported us on social media, we couldn't do it without you!! The dancers worked tirelessly during the 2016-2017 Season participating in The Nutcracker, Delaware Dance Festival, Philadelphia Youth Dance Fest and our spring performance Innovations! We recently announced our plans to collaborate with the Reading Pops Orchestra for the 2017 production of The Nutcracker and we couldn't be more excited. Our 2017-2018 Season officially begins on September 9th and we look forward to seeing you at the ballet.

We thank you for your continued support!

-Kelly Barber
Artistic Director, Berks Ballet Theater
Board of Directors
| | |
| --- | --- |
| Randolph Blatt, PE President | randolph.blatt@gmail.com |
| Christopher Kunkle, CPA, CFE, Treasurer |  kunk1230@gmail.com |
| Nancy Henry, Secretary | lane4406@gmail.com |
| Susan Hughes, CPA, Treasurer |  staylor@ptd.net |
| Kelly Barber, Artistic Director |  kellybarber@berksballettheatre.com |
| Nathan Bland, Ballet Master, Resident Choreographer | nathanbland@berksballettheatre.com |